Brent has been improvising for over fifteen years. He is a founding member of the Winnipeg troupe The Horrible Friends, and has been a member of Vancouver's Instant Theatre since 2013, and has served as co-Artistic Director since September of 2016. As an instructor, he has taught through Instant Theatre, UBCImprov, Improv Camp, The Young Actor's Project and the South Vancouver Youth Centre.
Fistful of Kicks features some of Vancouver's funniest Asian-Canadian improvisers serving up fresh and hilarious anime-based comedy at their monthly show at Havana Theatre in East Van. Infused with amazing storytelling and wild stage combat, this show is a one-of-a-kind comedic experience that you won't want to miss!

Fistfull of Kicks have performed at the Vancouver & Seattle Improv Festivals, as well as the Improvised Play Festival in Austin TX.

Fistful performs the second Sunday of the month, 9pm at Havana Theatre.
Shakespeare After Dark is the highbrow fusion of Shakespeare served with a side of improvisational mischief. In the first half, you'll witness a scene from the Bard utterly monkey-wrenched by an utterly punch-drunk cast member leaving the rest of the cast to improvise around them. Then, stick around for the second half where the cast lays the booze aside to serve a straight up Shakespearean tragedy – based on your suggestions.
Shakespeare After Dark has performed twice at the Vancouver International Improv Festival.

SAD performs the third Sunday of the Month, 9pm at Havana Theatre.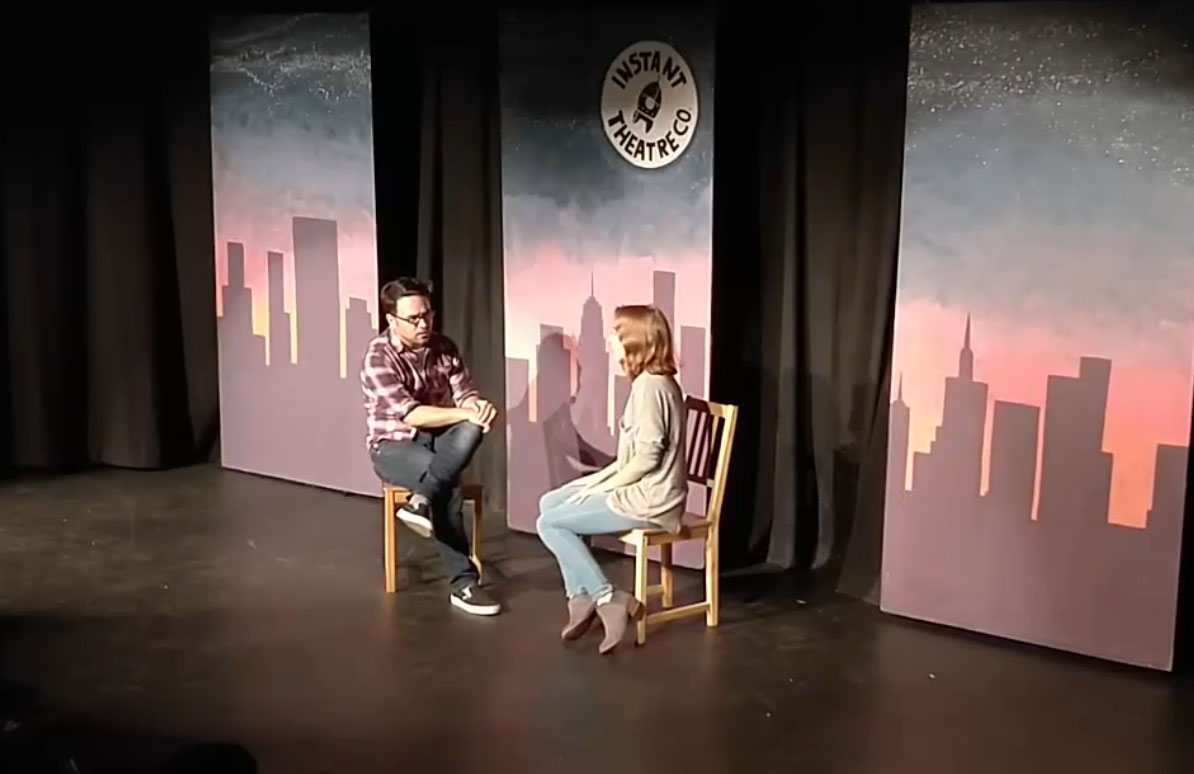 Inside the Improvisor's Studio
Coming out of Instant Theatre's Prototype Festival, ITIS features Brent Hirose interviewing a new improvisor: Each interview delving into their approach to improv, comedy and life and following each interview a longform set inspired by the topics mentioned.